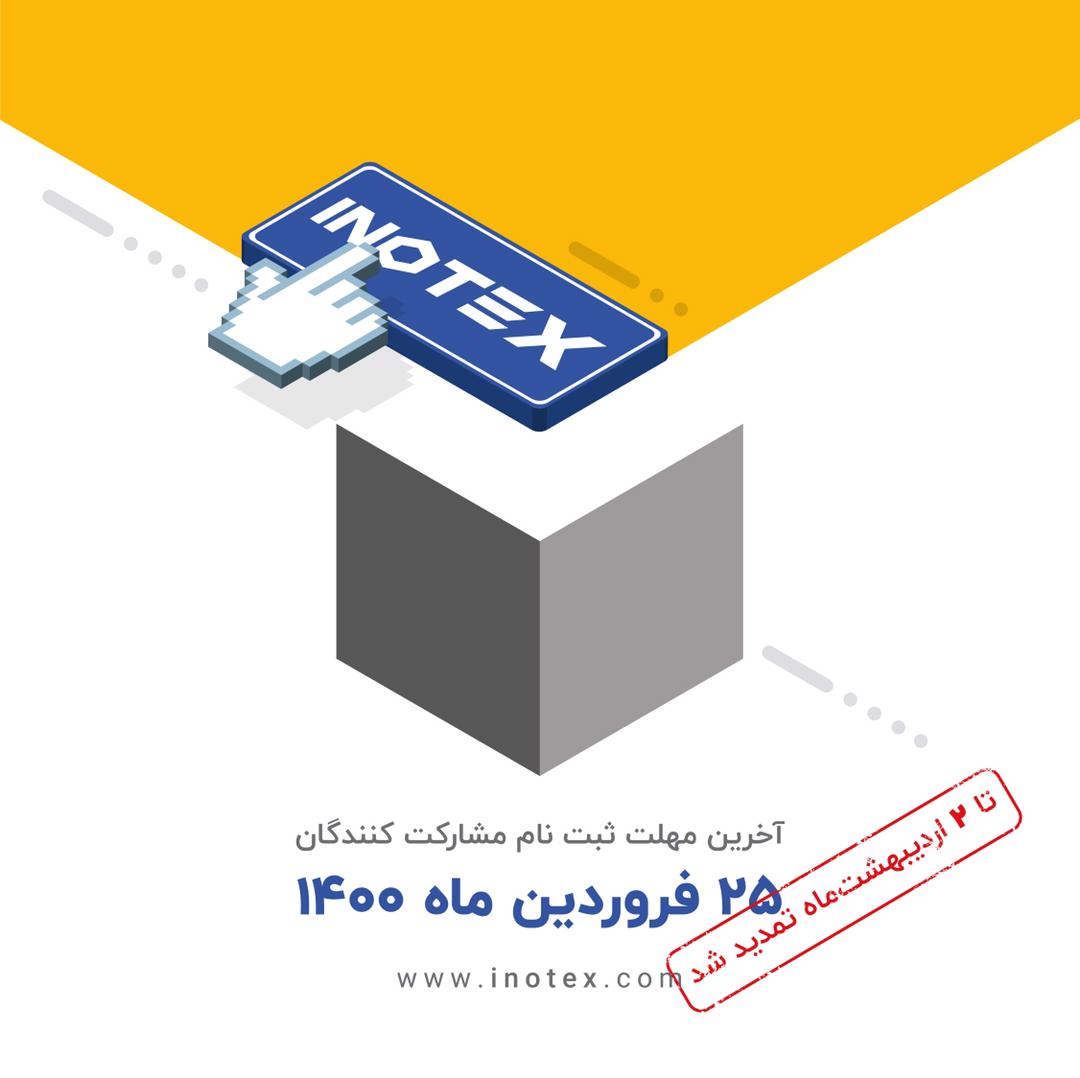 With the official announcement of INOTEX 2021 Public Relations, the registration period for the exhibitors, including innovative and technology companies, startups and inventors, accelerators, centers and all members of the innovation and technology ecosystem, which had previously been announced until April 14th 2021, is extended for one week.
Those interested in participating in INOTEX 2021 and getting a booth can refer to the exhibition website at www.inotex.com.
The 10th International Exhibition of Innovation and Technology is scheduled to be held from 18th to 21st of May as a combination of in person and virtual sections in the open space of Pardis Innovation District.
In order to maintain the health of the audience, this event will be held in an open space and by observing special standards in designing exhibition plans and building booths.