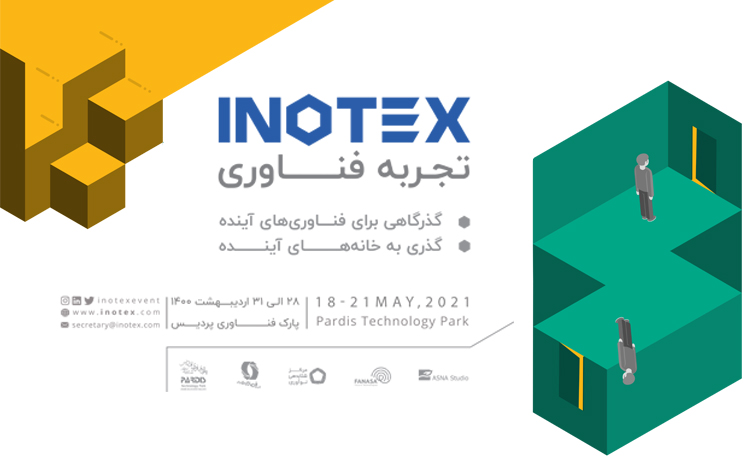 The deadline for participating in the technology experience section is April 25th.
The Secretariat of INOTEX Technology and Innovation Exhibition invites companies and technology owners to participate in the exhibition to present their technological products.
The time for sending information and reserving booths in the technology experience section of the exhibition is up to April 25, 2021.
Those interested in participating in the exhibition and booking the booth can contact the following number via WhatsApp or by phone: 09372323467.
One of the interesting parts of INOTEX exhibition is the technology experience section. In this section, the audience of the exhibition gets acquainted with new technologies and tries them. It has always been one of the most popular and exciting sections of the exhibition for the audience.
Pardis Technology Park will hold the 10th INOTEX 2021 International Innovation and Technology Exhibition in a combination of in person and virtual sections from 18th to 21st of May 2021.
INOTEX 2021 will be held with the slogan "Innovation and technology ecosystem under one roof" and with the presence of active members of the Iranian entrepreneurial ecosystem and technology owners.