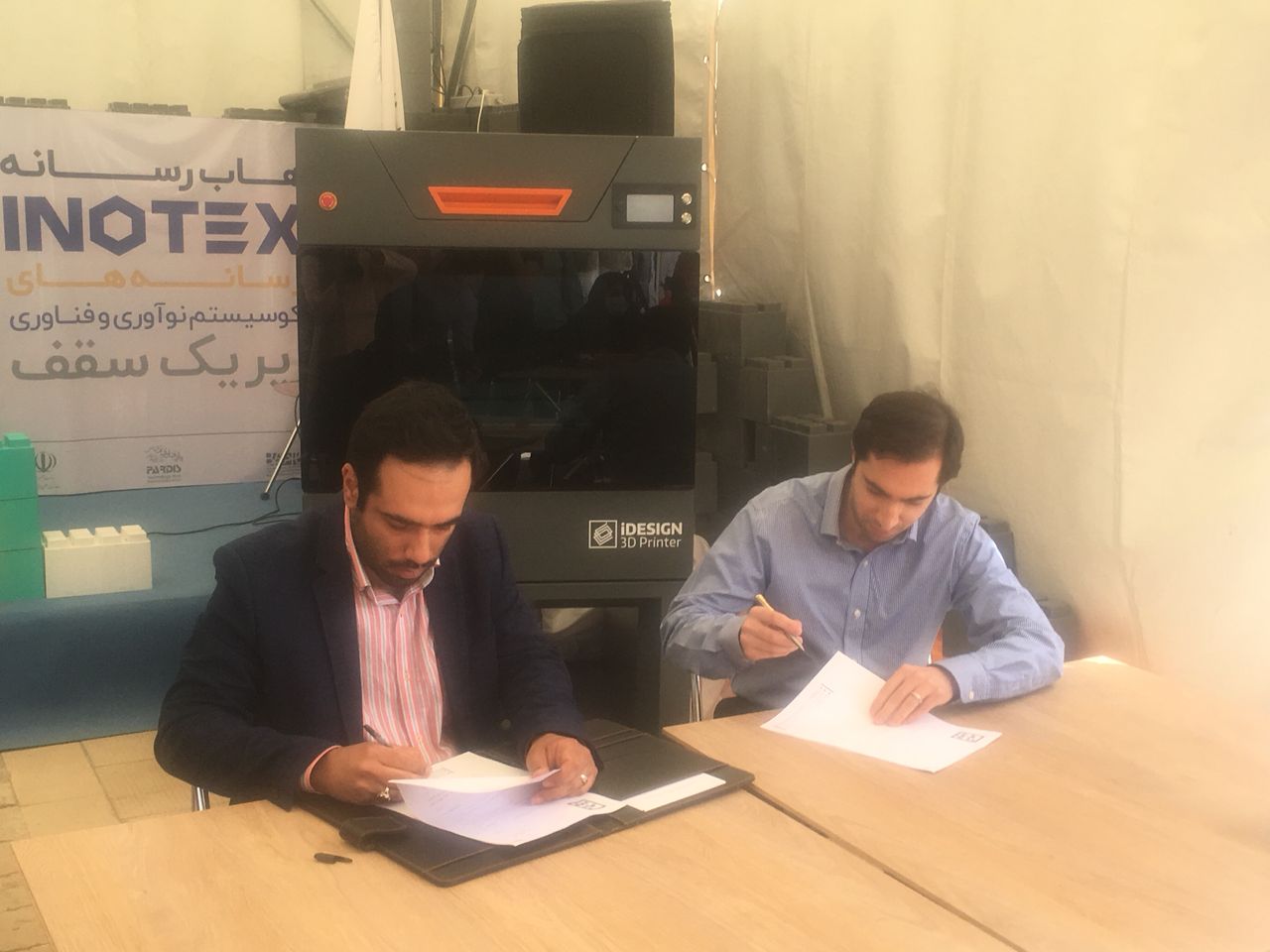 On the second day of INOTEX 2022, iDesign Co. inaugurated its 3D printer, "Vandar 350 Pro".

According to INOTEX Press, the CEO of iDesign Co., Mr. Amirhossein Mahmoudi, talked about the production and the R&D procedures at the beginning of the event at INOTEX Media Hub.

"Based on the manufacturing industry size of Iran, which is 80 thousand, and the 3D printing market size, 500, we have decided to manufacture this product," he said.
"We initially started by designing SLS printers that were not successful, since they weren't based on the market demand. Then, we re-designed the printer from another perspective," he continued.
"Vandar 350 Pro was designed to solve to obstacles: First, producing the demands of the market economically, and second, to replace cheap parts that did not have good quality for the industry."
Amirhossein Mahmoudi explained the competitive advantage of this device: "According to our research, this device does not have a domestic counterpart, and it is available abroad in a limited way only in countries such as Spain, America, China, and Poland".
At the end of his speech, he added: "Our plan in the future is to enter the global market."
Later in the event, a sales agreement was signed with Sharif University in the presence of Amir Hossein Mahmoudi, CEO of iDesign, and Dr. Abdullahi, Director of Additive Manufacturing Laboratory of Sharif University.
Dr. Abdullahi said about the use of this printer: "The applications of this device are mainly medical and in the fields of implants and surgical instruments."