Innovation Ecosystem,

under one roof

INOTEX sets out to meet the top three dynamics of innovation and technology ecosystems: Investment, Networking and Collaboration.
At a time when business owners are facing a lot of challenges and uncertainties, we, along with a community of prominent entrepreneurs, are looking for the answer to the simple question of:

What is the next step?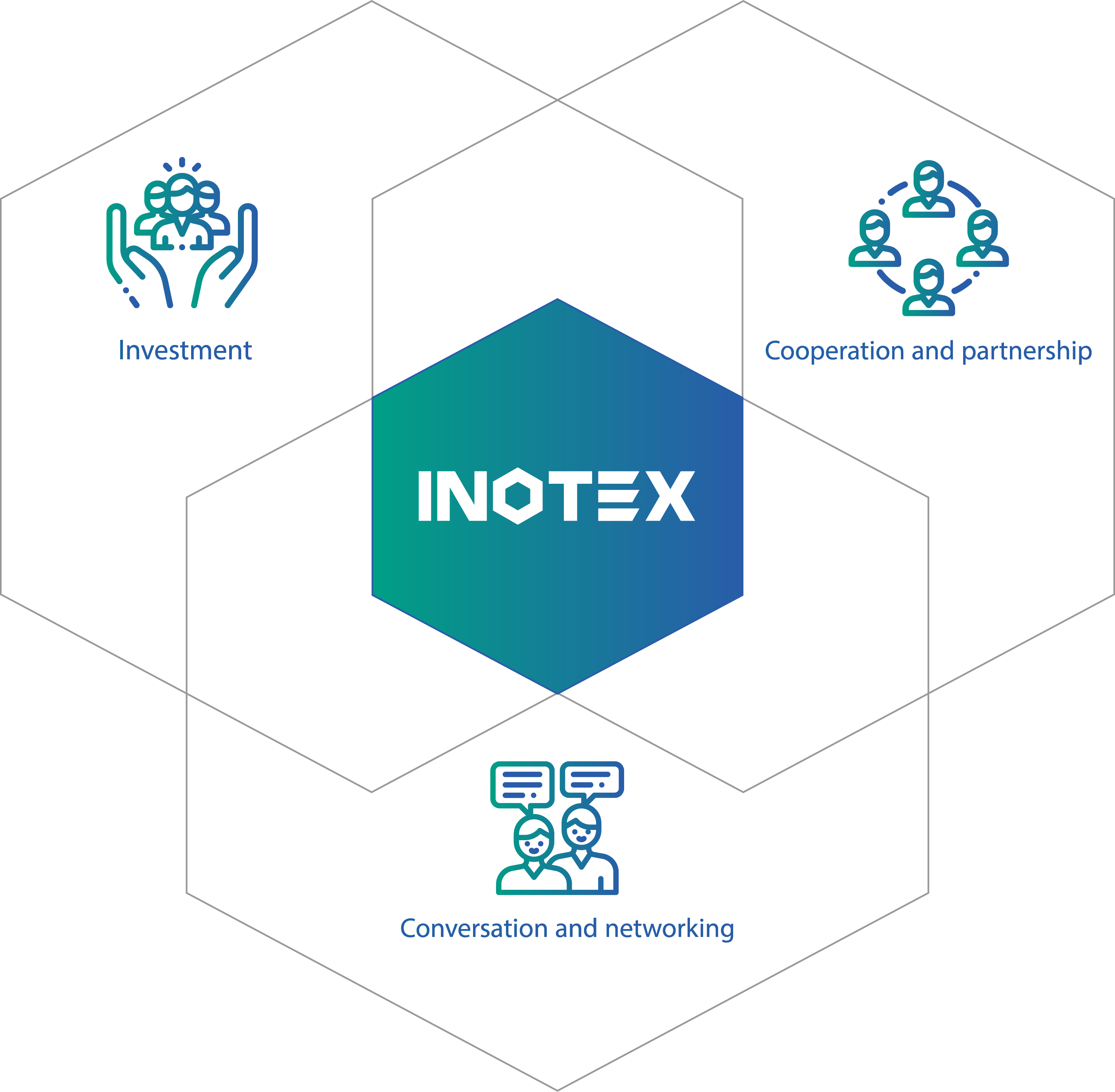 0
Visitors
0
Contributors
0
Countries
0
B2b sessions
0
Speakers
0
Investors
0
Events
0
Cooperation
0
INOTEX news
Why Do Hundreds of Innovators and Entrpreneurs Participate in INOTEX?
Communiaction
In-person interaction with thousands of visitors, entrepreneurs and policy makers of the innovation ecosystem.
Learning
Reviewing the latest technological changes of the region and learning cutting-edge strategies for fuindraising and becoming a better entrepreneur from local and international experts.
Being Under the Spotlight
Grabbing the attention of the media, investors, decision makers, and tech moguls in the region.
Discovering Investment Opportunities
Discovering new investment opportunities in different parts of the innovation and technology ecosystem for investors as well as rasing funds for startups and companies.
Market Creation
Finding new markets for products and services due to the participation of hundreds of visitors